Elevate Your Health with Comprehensive Hearing Assessments
Do you routinely check your blood pressure and cholesterol levels? When was the last time you had your eyesight tested? Do you keep track of your annual health check-ups? When was your last hearing assessment?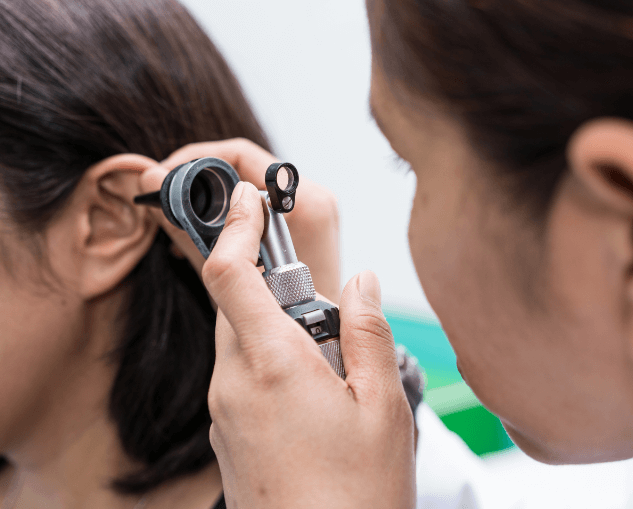 Many believe that hearing assessments are only for the elderly or those suffering from hearing problems. However, comprehensive hearing assessments are a fundamental part of overall wellness – mental, emotional and physical. In fact, they often bring to light conditions that present no symptoms, highlighting their importance for individuals of all age groups. At Smiles From Ear to Hear, we encourage regular hearing assessments as part of routine healthcare.
Detecting Health Issues through Hearing Assessments
Hearing loss can be an indicator of underlying health issues like diabetes. Early detection of conditions like heart disease, often linked to high blood pressure and hearing loss, is possible through these assessments. We can also identify problems related to vertigo or risks of injury from balance loss, which can sometimes stem from hearing impairment. In addition, hearing assessments can help spot the root of mental health conditions such as depression, anxiety and schizophrenia.
Preventing Hearing Loss with Regular Assessments
A hearing assessment may show a person has normal hearing. Yet, this individual could be engaging in work or activities that might lead to damaging their hearing.
Through assessments, our hearing experts can identify these risks and offer advice along with protective devices to prevent noise-induced hearing loss.
Ensuring Top-Quality Hearing Care
Whether or not a hearing assessment reveals hearing loss, it establishes a reference point for any future hearing changes.
Beyond hearing aids, assessments often uncover issues such as earwax buildup, growths in the ear canal or inflammation, all of which are treatable medical conditions. They help us pinpoint the cause and severity of your hearing loss, allowing us to tailor a treatment plan that best fits your condition.
Our hearing assessments, such as real ear measurement, further help ensure your hearing aids' effectiveness. Regular assessments allow your hearing expert to modify your treatment for optimal results. In essence, hearing assessments are your ticket to superior hearing care.
Your Experience with Our Comprehensive Hearing Assessment
We understand that the unknown can be daunting. Rest assured, our hearing assessments at Smiles From Ear to Hear are non-invasive and offer our hearing experts a complete set of data to identify the cause and best treatment for your case.
We start with a casual discussion about you – your lifestyle, job, family and medical history, and the specific symptoms you're experiencing.
We then conduct a series of evaluations, including:


Visual examination of your ears and ear canals using an otoscope



Measurement of hearing sensitivity for air and bone-conducted sounds



Assessment of your speech discrimination abilities



Evaluation of the middle ear function (impedance audiometry)



Assessment of the inner ear function (otoacoustic emission testing)



Measurement of frequency and volume thresholds (used for programming hearing instruments)
Following these evaluations, your hearing expert will be able to establish a hearing diagnosis and discuss the results with you, offering advice and recommendations on available treatment options.
At Smiles From Ear to Hear, we value your voice in determining how your hearing loss impacts your lifestyle and personal preferences, ensuring the highest possible level of hearing care.
Schedule a Hearing Assessment
Concerned about your hearing or that of a loved one? The first step is to schedule a comprehensive hearing assessment with us. Just fill out this form with your preferred day and time, and we'll contact you soon to confirm your appointment.
Our hearing assessments are quick, non-invasive, and we'll be able to discuss the results with you immediately. If you need any additional information or want to clarify something before scheduling, please don't hesitate to reach out to us at 416.590.9100.
"*" indicates required fields
Why Choose Smiles From Ear to Hear?
With our firm roots in Toronto and Mississauga, Smiles From Ear to Hear has been serving the community since 1999. We pride ourselves on being a family clinic, led by Carlos Valente and his wife Demetra. We have always been committed to providing personalized care to our patients, guiding them toward the right hearing and dental solutions.
We are proud members of prestigious associations, such as:


College of Denturists of Ontario (CDA)



Denturist Association of Canada (DAC)



Denturist Association of Ontario (DAO)



Denturist Group of Ontario (DGO)



Canadian Academy of Clinical Sleep Disorders Disciplines (CACSDD)



Association of Hearing Instrument Practitioners of Ontario (AHIP)
These memberships are a testament to our dedication to maintaining the highest standards of professional competence and integrity in our practice.
At Smiles From Ear to Hear, we strive to create a welcoming, comfortable environment for our patients. Our well-trained staff and state-of-the-art equipment ensure that you receive the best care possible, whether you're visiting us for a routine hearing assessment or a more specific dental or hearing problem.
Your health and well-being are our top priority. Schedule your comprehensive hearing assessment with us today and take the first step toward better health. Remember, early detection is key, and hearing care is healthcare.
We look forward to serving you and your family at Smiles From Ear to Hear.